Posted by David Wilcock | Oct 27, 2018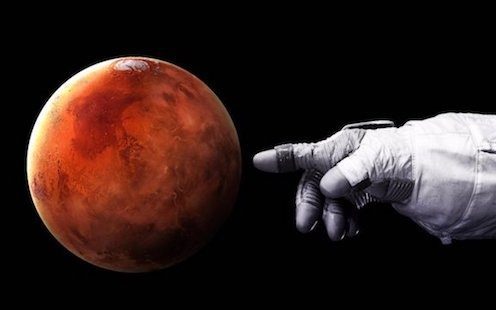 On Wednesday, September 19th, 2018, the mysterious Q Anon revealed that we are not alone in the universe, and that we do indeed have a Secret Space Program.
This is arguably the single most exciting development we've had in the entire time we've been doing this research… which has been full-time since February 1993.
Q Anon is the only officially-sanctioned voice of the Alliance today… a high-level group diligently working to create mass arrests of the Cabal and disclosure.
Q has since gone silent for 17 days as of October 9th, 2018, suggesting that "something big" is in the works. A letter was posted that day, apologizing for the delays.
We may therefore be going through the final "crunch time" where complete silence is needed for operational security, before the Alliance finishes the job.
The very next day after the announcement, we saw the untimely death of Karl Wolfe on October 10th, followed by Bob Dean the day after, on October 11th.
Karl Wolfe reported on anomalous structures he saw on the moon at the original 2001 Disclosure Project, and Bob Dean was a veteran of the Secret Space Program.
Wilcock met Karl Wolfe at the original Disclosure Project in 2001, and had hoped to interview him if he ever decided to speak out again.
Karl Wolfe was riding his bicycle when he was struck by an 18-wheel truck in Lansing, NY, and later died from his injuries in the hospital.
[This sounded very similar to the incident in January where Emery Smith's dog was struck by an 18-wheel truck that could have easily hit him instead.]
Bob Dean revealed a much greater involvement "off the record" to this author than he had shared publicly, as discussed in the second half of The Ascension Mysteries.
Each of these men would have had irreplaceable value as public witnesses in a post-Secret Space Program disclosure society, and now they are gone.
Furthermore, the legendary Montauk Project whistleblower Preston Nichols had just died less than a week before, on October 5th, 2018.
These deaths may suggest that the Cabal responsible for this cover-up is doing its best to "clean house" before any disclosure announcements occur.
Other signs that we may be on the threshold of major events include mega-hurricanes and a major economic collapse now in progress that could easily become the next 2008.
The Dow Jones has already lost 2,245 points, a total of 8.4 percent, since its high of October 3rd.
This is very likely a structured, intentional event created by the Cabal to try to create chaos as the Alliance makes its final moves.
Read More:
https://divinecosmos.com/davids-blog/22143-moment-of-truth-q-anon-discloses-secret-space-program/