Received via email from Mr. Ed…… 
Rumor Mill News Agents Forum
INTEL Update (Real News) via email – "Intel Compilation" 10/8/17
Posted By: Mr.Ed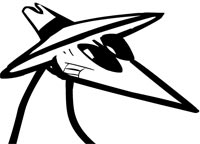 INTEL Update (Real News) via email – "Intel Compilation" 10/8/17
A CONSTITUTIONAL CONVENTION WAS HELD IN PHILADELPHIA.
THIS WAS THE RESTORED REPUBLIC.
ARRESTS ARE BEING MADE PRIVATELY AS WE SPEAK.
USN EXPECTED TO BE ACTIVATED AND ANNOUNCED TOMORROW ON MONDAY.
DUNFORD WILL THEN GIVE THE ORDER TO RELEASE THE GCR/RV…BEGIN PUBLIC MASS ARRESTS AND FULLY RESTORE THE REPUBLIC.
EXCHANGES BEGIN TUESDAY IF ALL GOES AS PLANNED.
The military is backing the arrests of the crooks at the top of the food chain.
The 'Continental Army'…the 'Militias' and 'Special Operations' Units will commence arresting the cabal for "Felony Treason" no matter where they reside.
Failure to comply could result in execution.
The lists are long.
There will be gunfights.
Over the last 6 months over 46,000+ have been quietly taken into custody from two particular groups.
'National Guard' Units will be used in various aspects of this 'Special Operation' should their services be needed.
This will affect all facets of American life.
Big cities will be affected heavily.

THE REMAINDER OF THE WEEK WILL NOW BE USED TO SOLVE CURRENT EXO/GEO-POLITICAL AND CABAL ISSUES.
THOSE IN RENO ARE IN CHARGE OF THE USN ACTIVATION.
USN ACTIVATION POSSIBLY BY TUESDAY…FOLLOWED BY MASS ARRESTS…THEN EXCHANGES THE NEXT DAY. (ON WEDNESDAY A BANKING DAY)
DUNFORD IS LIKELY TO GIVE THE ORDER EARLY IN THE MORNING ON A MONDAY, TUESDAY OR WEDNESDAY (BUT NOT THURSDAY) AS THIS EVENT REQUIRES TWO WHOLE DAYS FOR A COMPLETE TRANSITION.
MONDAY IS COLUMBUS DAY.
TRUMP SAID THIS IS THE "CALM BEFORE THE STORM".
WHEN ASKED WHAT DOES THAT MEAN? HE SAID "YOU'LL SEE". (WHAT COULD HE MEAN?) 🙂
KEEP AN EYE ON THE NEWS AND STAY VIGILANT.
We have not had a real government since 1871.
The 'UNITED STATES OF AMERICA INC' was a corporation owned by British, Vatican and foreign sources.
They have fooled Americans into wars for profit in a scheme to attain a renewed Roman Empire for the Vatican Jesuits who are the real "Wizards of OZ" behind the screen.
Things are going downhill for the cabal as they go bankrupt and now have to create false flags to attain their agenda. (which is failing as people perceive their intentions)
There is an outright war ongoing now between the cabal operatives at the lettered agencies at Langley, Pentagon, Homeland Security, FBI and others.
You will see more nasty events as the cabal is dying and is being arrested in vast numbers worldwide.
We know that the cabalists are being taken to FEMA Camps, Military Base Prisons and Black Ops 'secret sites' but the numbers are being kept secret to protect the operations that have been underway for months.
The cabalists were offered a "get out jail free card" last week to live out their lives away from society till they expire.
They refused.
Their scams and attacks on the people through Food Poisoning, Chemtrails, Electromagnetic injury, Sugar Diseases, GMO's, Wheat Modification, Vaccines, Morgellons Nanotech, Aids, Fluoridation and the murder of Holistic Doctors by Big Pharma are all part of their "Soft Kill" scheme.
The people of America are now the PRIMARY CREDITORS and now own almost all of the Franchises and Corporations worldwide because these scammers financed their empire on the backs of the people through scheme called a Cestui Que Vie Trust or Birth Certificate based on the life's labor of the people.
Intel was received last Saturday that gun battles would soon start as the cabal fights each other for the last chair in the room.
Vegas was an MK Ultra Proxy attack against Trump Supporters who are into country music.
The cabal are fighting each other but through mediums of fear like the recent spate of hurricanes…two of which hit key rebel areas of patriotism in Texas and Florida.
Jose was redirected away from the New England coast. (boys upstairs?)
Everything is going good it's just an Intel blackout.
RV exchanges should be cashing out before Oct. 15.
On Sept.. 24 the USN was moved to Reno.
On Mon. Sept. 25 Trump signed the Executive Order to make the USN officially asset / gold backed.
Expect some major changes this week.
This week Paymasters should have their SKRs going liquid.
RV Screen Rates (no zeros taken off, no NDA)
Dinar $30.
Dong $25.
Zim $4. (maybe $5. by the time you exchange)
Rial $25.
Ruphia $25.
As of today Oct. 1 all IRS debt has been wiped out. (forgiven)
All Rothschilds and their corrupt employees are being dealt with now worldwide.
5100 government officials in 78 countries have been fired and another 600 have been arrested or killed.
All vestiges of the cabal are being taken out.
A secret trust that was used by elites to payoff crooks has been abolished.
The Clintons were big in this arena.
The old structure is changing.
In 2009 the Department of Defense paid the NFL $12 million to sing the anthem before games on the field to increase military recruitment for wars.
All islands in the Puerto Rican area are reptilian strongholds.
Many are aquatic beings.
Congress knew 2 years ago about Harvey, Irma and Jose which were planned for various reasons.
An alert was sent out to Puerto Ricans to get out of the country because FEMA will arrest them or even kill them if FEMA believes that they are alien or useless eaters.
Cabal arrests are now in full operation.
Elites are having their bank accounts frozen.
Many Dams were built over 'alien portals' as escape avenues and not for the benefit of the people.
There are many Gods but only one creator.
Scientists believe that there are 2 trillion universes containing 10 or so planets each.
131 Underground bases called DUMBS are 5700 feet down and are staffed with various alien creatures.
Every year 2 more DUMBS are built at a cost of $17 to $31 billion each and house 10,000 workers and 9 different alien races.
The light forces have destroyed many of them since the 2011 blast in 'Mount Weather Virginia' that cracked the 'Washington Monument'.
You will know that the war with the cabal is heating up when gunfights occur nationwide.
The media will have to cover these events.
The mass arrests that are upon the cabal and their minions will involve 3,000 crooks down to Governor.
There will be extreme wealth transfer from these thieves to the funds that will improve the lives of the impoverished.
This is not a coup.
It is the righting of our ship by the good guys in order to steer America back on the track intended by our forefathers.