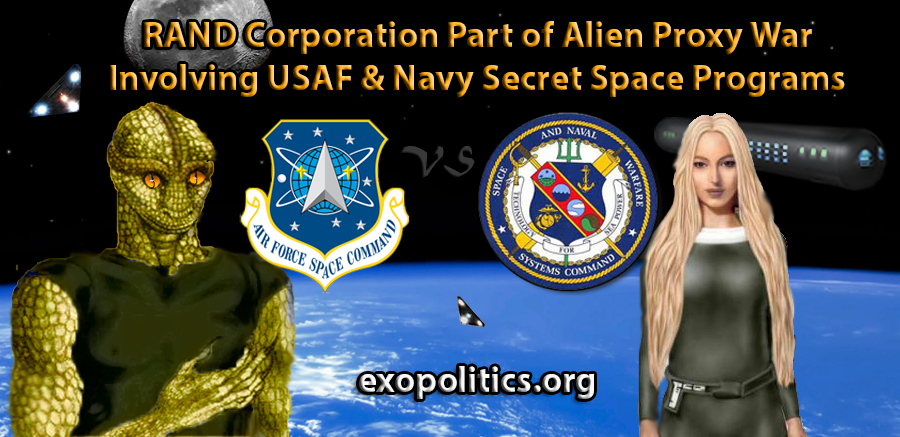 [Click here for Part 1] In a September 19 phone interview, William Tompkins said that in addition to two generals, two admirals were in the Douglas Working Group created shortly after the February 1942 Los Angeles UFO incident, which ultimately led to the formation of Project RAND in 1945. The RAND Corporation website, however, only mentions two generals, Curtis LeMay and Lauris Norstad, in the creation of Project RAND. There was no mention of Navy admirals involved in Project RAND, even though according to Tompkins, the Navy was a major player in the study of antigravity craft both during and after World War II.
During World War II, Tompkins says that he made multiple visits to Naval facilities in China Lake and Pennsylvannia, which were closely examining the briefing packets he was delivering based on the debriefings of 29 spies in multiple Nazi aerospace projects. Clearly, the Navy was interested in developing antigravity craft, but its role would be unacknowledged, as far the official history of the RAND Corporation was involved.

Only Army Air Force officials would be acknowledged by official RAND historians, and this was reflected in the growing influence of the soon to be created U.S. Air Force, which had its own ideas in how to deal with extraterrestrial visitors and the Nazi presence in Antarctica.
By late 1947, a decision was made to separate RAND from Douglas, as the RAND website explains:
By late 1947, it seemed as though Project RAND—which was already operating fairly autonomously—should consider separating from Douglas. In February 1948, the Chief of Staff of the newly created United States Air Force wrote a letter to the president of the Douglas Aircraft Company that approved the evolution of Project RAND into a nonprofit corporation, independent of Douglas.
According to Tompkins the separation was not as smooth a transition as the RAND website depicts. He said in his September 19 interview that roughly two thirds of the personnel working in Project RAND moved over to the Santa Monica facility for the newly created RAND Corporation, while one third remained with Douglas at its own facilities in Santa Monica.
It is this remnant of Project RAND that formed the secret Douglas think tank, Advanced Design, which Tompkins began working for in early 1951 after joining Douglas only months earlier in late 1950. Tompkins likened the separation of Project RAND from Douglas as a traumatic divorce, as he describes in his book,Selected by Extraterrestrials (p.58):
I had been flying up to Douglas, from Naval Air Station North Island San Diego, since spring 1943… Now seven years later, it had been over a year since the divorce. The atmosphere in the Tank was thick with overwhelming tension and resentment. The personnel who had been forced to stay with the family [Douglas Aircraft Company] were hit the hardest. Those who wanted to stay, but who had to leave, also had strong feelings.
Tompkins went on to describe his surprise in 1951 when he learned of the antigravity projects being secretly studied by the Douglas scientists and engineers in its classified think tank, and how a separate think tank [RAND Project] had been created to study antigravity technology:
Continue Reading at ….. http://exopolitics.org/rand-corporation-part-of-alien-proxy-war-involving-usaf-navy-secret-space-programs/