Michael Salla Update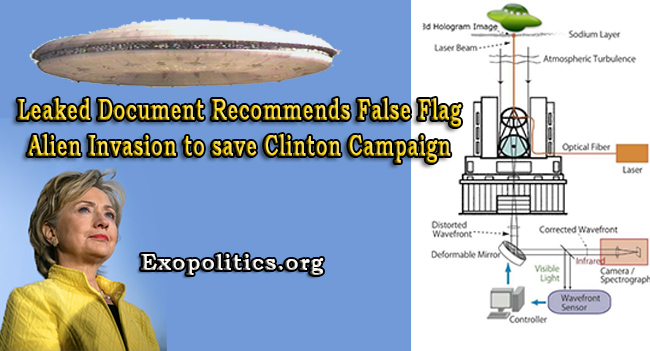 A document released by the Benenson Strategy Group on behalf of the Clinton Foundation reveals that Hillary's Presidential Campaign is in dire straits due to mistrust over mainstream media coverage and polling. The document analyses a number of salvage scenarios and recommends one called FIRESIGN which is a false flag extraterrestrial invasion using advanced holographic technology.
The seven page document is titled "Salvage Program" was written less than a week ago, and allegedlyleaked by Anonymous, and first made available through the Before Its News website which has a questionable reputation for releasing accurate information. So is the document genuine?