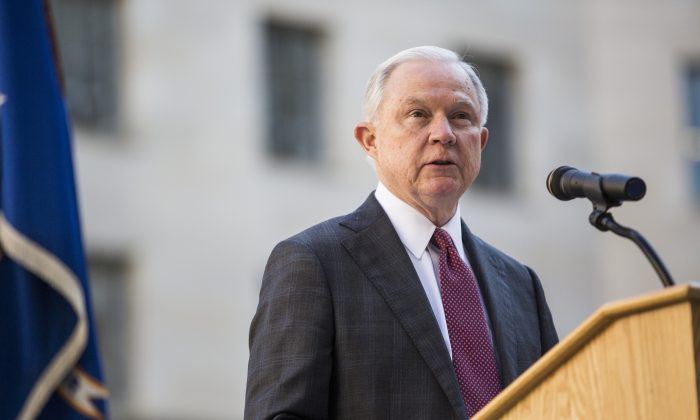 Attorney General Jeff Sessions speaks during a vigil ceremony marking the Sept. 11 terrorist attacks at the Department of Justice on Sept. 11, 2017. (Zach Gibson/Getty Images)
We have heard it circulated through several online sources for a number of weeks now—9000 sealed indictments waiting to be opened and served throughout the country. These indictments are suspected to be against Deep State/Cabal operatives who have been making efforts to sabotage the interests of the people for decades. The notion seems to have significant credence, but one important question might be, "What can we expect to see in the coming weeks and months once these indictments are served?
The answer is uncertain at this point, but let's be more specific. The entire reason why indictments are sealed is multi-faceted. If a court were to produce an indictment against a suspected offender, there would need to be certain precautions taken in order to insure the indictment was successful.
We have heard that these indictments are sealed to prevent suspects from fleeing, destroying evidence, or sabotaging the case in some way. However, these files might also be sealed in order to avoid tipping off other possible conspirators of the crimes involved in these cases. To add, if federal law enforcement needed to gain further leads on potential suspects they might let word of the indictments circulate, wait for a time, and then see which suspects lose their nerve and make a run for it.